Rakes
News & Offers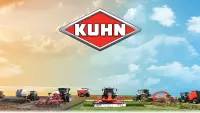 3 Jan 2023
Corporate
Explore our full lineup of products!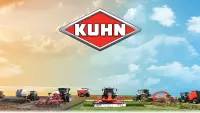 1 Jan 2021
Hay & Forage
Explore our full lineup of Hay Tools!
KUHN rotary rakes produce fluffy, well-formed windrows to help you dry your hay faster. This allows you to harvest your crops at their peak nutritional value with less reliance on the weather. Long, flexible tines touch the crop just once, lifting and depositing it neatly into the windrow. The gentle raking action ensures that the leaves remain intact for maximum quality.
Read more
KUHN SpeedRake® wheel rakes continues to raise the bar with unmatched reliability and performance in the wheel rake market. With a continually growing product line and redesigned models, the best just keeps getting better. Along with the quality and simplicity you have come to expect, our wheel rakes combine innovative features, advanced options and refined styling to provide the most value for your equipment dollars.
Read more