Twin Rotor, Side Delivery
News & Offers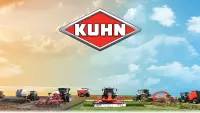 3 Jan 2023
Corporate
Explore our full lineup of products!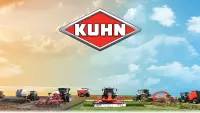 1 Jan 2021
Hay & Forage
Explore our full lineup of Hay Tools!
The unique frame design of the GA 6002 provides the flexibility to combine two windrows into one, or make two separate windrows, simply by swinging the position of the rear rotor. The 6002 is ideal for mid-size operations looking to reduce the number of passes across the field.
KUHN GA 6632, 7932 and 9032 rotary rakes are designed for hay producers who are looking for versatility without compromising performance and durability. The ability to form one large single windrow or two separate windrows makes these a versatile choice for your operation.
Designed for intensive use and simple operation, the GA 6930, 7530, 8030 & 8830 have working width of 20'8" to 28'7". These semi-mounted models have excellent tracking and stability on uneven ground, great maneuverability, reduced dimensions in transport position and easy adjustments.