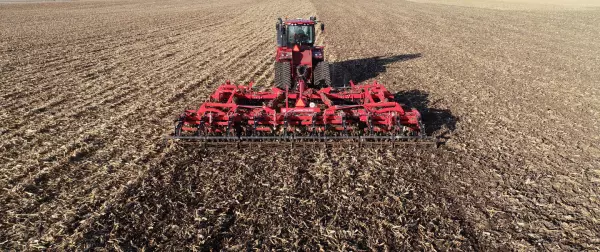 High-Speed Conservation Tillage
The KUHN Krause Interceptor® 8055, your high-speed solution for residue management, weed control and seedbed creation.
2023 Product Offering
Invest in quality equipment for your operation, large or small. See our entire range of agricultural machinery.
MyKUHN Customer Portal
Do you own KUHN equipment? If so, be sure to sign up for MyKUHN and receive a number of benefits from the new online customer portal.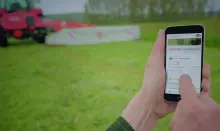 New MyKUHN portal New online customer portal where you can have quick access to operator manuals, spare parts catalogs and expert advice. Subscribe now.
Worldwide presence, close to you Check out the Distributor finder in order to find contact information of your nearest KUHN distributor.
Find a distributor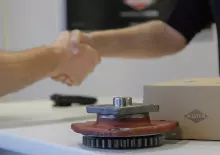 KUHN PARTS Unmatched Service from KUHN to you. With Genuine KUHN Parts, you can be sure that you're investing in quality...
A wide choice of agricultural machinery
Agricultural requirements are constantly changing and the demand for quality products and services continues to increase.
KUHN strives to ensure the availability of the best machines to meet the changing agricultural demands. KUHN is dedicated to serving agriculture with quality products, parts and service.
William Warwas Cattle rancher and custom hay operator

"Our grazer hay is a really heavy crop and my original brand of rake wouldn't rake the heavy, grazer hay, but now with the SpeedRake (SR112GII) from KUHN, I can. The SpeedRake is capable of handling the heavier hay because of its specially manufactured adjustability. They (KUHN) really work to meet their customers' needs."

Read this review

Bobby Musser Lancaster, Pennsylvania

"The KUHN GA 6632 rotary rake is the best rake I've ever used! It makes a great windrow and doesn't leave anything behind."
All the testimonials
Springfield, MO
October 6-8
Show/Expo
Ozark Fall Farmfest
Ozark Empire Fairgrounds & Event Center
Go to the event website
Red Deer, Alberta
November 8-10
Show/Expo
Agri-Trade Show
Westerner Park
Go to the event website
Amarillo, TX
November 28-30
Show/Expo
Amarillo Farm Show
Amarillo Civic Center
Go to the event website
All our events
4 Sep 2023
Corporate
Learn more about the newest products from KUHN!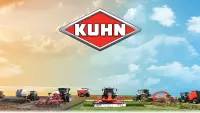 3 Jan 2023
Corporate
Explore our full lineup of products!
2 May 2022
Corporate
Senator Baldwin visited KUHN's North American Headquarters in Brodhead, Wis., for a tour and to discuss supply chain issues in the manufactu...
All our news