Mergers
News & Offers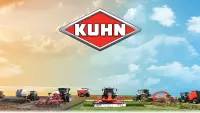 3 Jan 2023
Corporate
Explore our full lineup of products!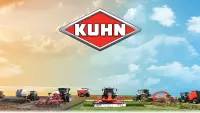 1 Jan 2021
Hay & Forage
Explore our full lineup of Hay Tools!
The KUHN MM 301 hay merger is designed for easy use and simple adjustments. Ultimately, this makes you more efficient in your crop harvesting, while keeping your forage cleaner than any other crop gathering system.
With working widths of 24' and 30', and many of the features KUHN mergers are known for, the MM 701 & MM 890 provide operators with the working power of a triple merger in the compact size of a twin.
With 36' and 42' of pickup in a single pass, the KUHN MM 1101 and MM 1301 Merge Maxx® hay mergers are the largest and most efficient machines on the market today. KUHN hay mergers are designed so you can easily make adjustments without having to leave the comfort of the tractor cab.