High-Speed Vertical Tillage
News & Offers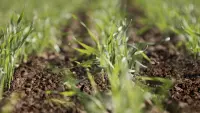 17 Dec 2021
Corporate
Explore our full lineup of crop production products!
13 Jul 2021
Corporate
We are always interested in what you, our customers, have to say about your experience with KUHN equipment. Now there is a place on our webs...
With 8 models ranging in working widths, between 11'-50', the Excelerator® 8005 provides exceptional residue cutting, soil and residue mixing and seedbed preparation in one pass, utilizing an exclusive 4-step process.
The Excelerator® XT 8010 provides XTended versatility. True vertical tillage is maintained with the 1° to 5° gang angle, while the XTended 6° to 8° gang angle offers more aggressive tillage action.