Triple Mowers
News & Offers
19 Dec 2019
Corporate
KUHN adds to the trophy case with two awards for innovation!
4 Sep 2019
Corporate
KUHN is pleased to announce that on August 26, 2019 the first ever-raking world record was achieved by raking 467 acres in 8 hours using a K...
KUHN GMD 30 Series rear mounted mowers deliver a clean cut with a wide cutting width and are ideal for large-acreage producers. When paired with a GMD 25 front mount mower, they feature a total combined working width of up to 32'6", taking productivity to a whole new level.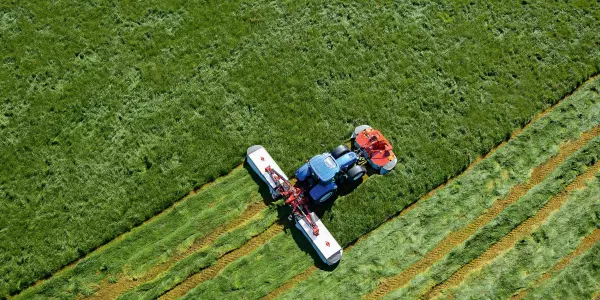 KUHN GMD 25 F Series front mounted mowers, with working widths ranging from 10'2" to 11'6 can be used on their own, or as part of a triple-mower combination allowing you to cut up to 32'6" in one pass.