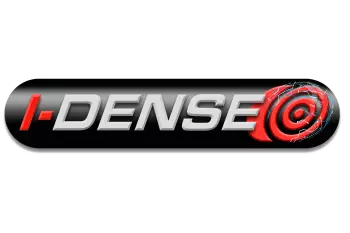 Patented i-DENSE System
Produce high-density bales with densities of up to 8.8 lbs/ft³ (140 kg/m³) in straw thanks to the new KUHN patented i-DENSE system. This intelligent twin tensioning arm system in combination with the measurements of the moisture sensor, automatically adapts the baling pressure according to the different crops and crop conditions, without intervention from the driver.

 The VB 7100 twin tensioning arm system is able to reach extremely high bale pressures to create rock solid bales. However, you may not always want bales of max density depending on your particular crops and operation. I-DENSE allows the driver to set the core density and the bale's outer layer density independently of one another. When the VB 7100 starts baling a crop which is higher/lower than the threshold moisture level that the operator selected, the core and outer layer densities can adapt separately to the new conditions.  For example, if you are putting up dry hay yet some spots of the field are not as dry as you would like, i-DENSE can automatically change the density settings allowing the higher moisture bales to have lower densities and breathe better.