Strip-Till
News & Offers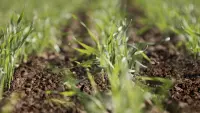 17 Dec 2021
Corporate
Explore our full lineup of crop production products!
13 Jul 2021
Corporate
We are always interested in what you, our customers, have to say about your experience with KUHN equipment. Now there is a place on our webs...
The pull-type Gladiator® 1210 is available in 8, 12 & 16 row models with 30" row spacing. 445 metric tires and heavy-duty walking axles allow up to 9 tons of dry or 1,000 gallons of liquid fertilizer to be carried on the chassis.
The 3-point mounted Gladiator® is available with 4 to 16 rows, with 30" to 40" spacing. The innovative folding toolbar increases transport stability and reduces folded dimensions. A variety of fertilizer options are available to suit a wide range of strip-till nutrient programs.