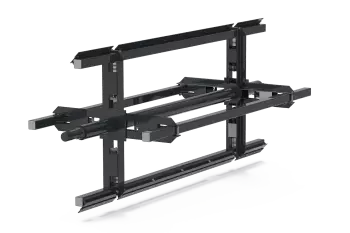 Standard Reel
The flexibility of choosing between a standard or Helix reel is a true advantage on the new RA 125 & RA 130. The standard reel does an excellent job mixing, but if you're mixing stickier or higher-roughage rations, the open-center Helix reel is your answer.

The standard reel is a time-tested design going back to the original development of the reel mixers. This is the lower cost reel option and performs extremely well in free-flowing rations with a lower amount of roughage. 

The standard reel consists of a main center tube supporting four spring-loaded straight bars. The springs serve as protectors from obstructions to both the reel and the side wall. Poly wipers on two of the bars assist with cleanout especially with granular, free-flowing materials.