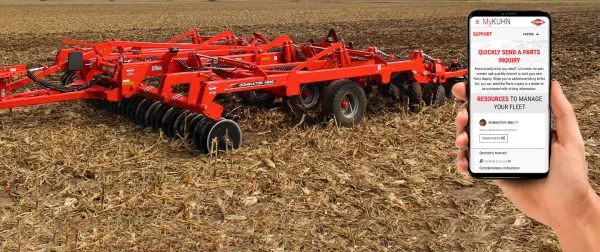 MyKUHN Customer Portal
Do you own KUHN equipment? If so, be sure to sign up for MyKUHN and receive a number of benefits from the new online customer portal.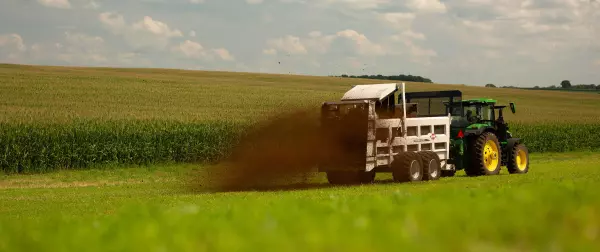 Proven ProPush® Design
The KUHN Knight HP 170 M, 700 ft³ hydraulic push box spreader, features the proven ProPush design you have come to love, now with the addition of a moving floor and increased capacity.
2023 Product Offering
Invest in quality equipment for your operation, large or small. See our entire range of agricultural machinery.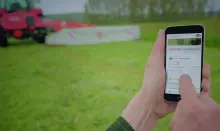 New MyKUHN portal New online customer portal where you can have quick access to operator manuals, spare parts catalogs and expert advice. Subscribe now.
Until December 31, 2023
KUHN Finance
Low APR Financing Available on Select New Crop, Hay & Forage, and Livestock Products!
SAVE NOW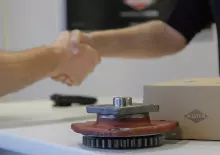 KUHN PARTS Unmatched Service from KUHN to you. With Genuine KUHN Parts, you can be sure that you're investing in quality...
A wide choice of agricultural machinery
Agricultural requirements are constantly changing and the demand for quality products and services continues to increase.
KUHN strives to ensure the availability of the best machines to meet the changing agricultural demands. KUHN is dedicated to serving agriculture with quality products, parts and service.
Greg Risseeuw Farmer

"We haul so many bushels. I've got one barn that holds 200 head. With my old spreader, it used to take eight loads to clean out and now with this larger Slinger we can clean it in six."

Read this review

Sam Chapin Livestock and crops producer

"Personally, I can't remember not having KUHN equipment on the farm. The control box makes operation for us simple and efficient (MM300). You never have to leave the tractor, which means few to no slowdowns and a safer working experience. The option of the fold-out extension allowed us to move up to a larger mower without having to spend tens of thousands of dollars on a larger merger. We constantly use the conveyor side-shift function depending on the field, cutting or obstacles (such as power poles and pivots being in the way). The control box allows us to more easily adjust to these changing variables with relative ease."

Read this review
All the testimonials
Amarillo, TX
November 28-30
Show/Expo
Amarillo Farm Show
Amarillo Civic Center
Go to the event website
Lincoln, NE
December 5-7
Show/Expo
Nebraska Ag Expo
Lancaster Event Center
Go to the event website
All our events
4 Sep 2023
Corporate
Learn more about the newest products from KUHN!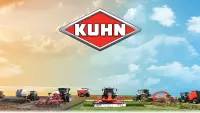 3 Jan 2023
Corporate
Explore our full lineup of products!
2 May 2022
Corporate
Senator Baldwin visited KUHN's North American Headquarters in Brodhead, Wis., for a tour and to discuss supply chain issues in the manufactu...
All our news