2023 Product Offering
Invest in quality equipment for your operation, large or small. See our entire range of agricultural machinery.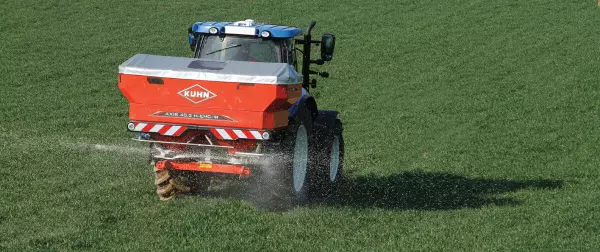 Unequaled Precision
KUHN Axis® .2 Series fertilizer spreaders offer a unique combination of innovative technologies to make your hard-earned dollars count!
MyKUHN
Connect with your KUHN equipment by registering machines on MyKUHN, your online customer portal where you can find manuals, parts catalogs and more!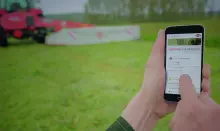 New MyKUHN portal New online customer portal where you can have quick access to operator manuals, spare parts catalogs and expert advice. Subscribe now.
Until March 31, 2023
KUHN Finance
Low APR Financing Available on Select New Crop, Hay & Forage, and Livestock Products!
SAVE NOW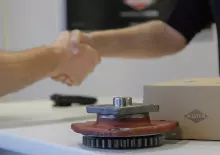 KUHN PARTS Unmatched Service from KUHN to you. With Genuine KUHN Parts, you can be sure that you're investing in quality...
A wide choice of agricultural machinery
Agricultural requirements are constantly changing and the demand for quality products and services continues to increase. KUHN strives to ensure the availability of the best machines to meet the changing agricultural demands. KUHN is dedicated to serving agriculture with quality products, parts and service.
Mike Dettmann

"Prior to running an MM 700 (KUHN MM 700 Merge Maxx Merger), we were running a single row merger, so this cut our merging time in half and our overall chopping time to about a third of where we used to be. [The MM 700] speeds up our harvest, helps us catch the right weather and right timing on the crop harvest, so we can have quality feed for our cattle here on our farm."

Read this review

Kenneth Trapp Jr. Tifton and hay producer

"It's big! The GMD 5251 TC is very well designed and the construction is second to none. We travel a lot between locations and safety is a primary concern, so the ability to transport in-line is something I've been waiting for," stated Trapp, "This was a top selling point. It's very well engineered. Transition in either direction is quick and easy. It also opened up space in our equipment barn."

Read this review
All the testimonials
Sioux Falls, SD
March 28-30
Show/Expo
Central Plains Dairy Expo
Sanford Premier Center
Go to the event website
Oshkosh, WI
March 28-30
Show/Expo
WPS Farm Show
EAA Grounds
Go to the event website
St.Louis, MO
June 27-28
Show/Expo
Info Ag Conference
Union Station
Go to the event website
All our events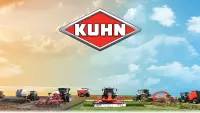 3 Jan 2023
Corporate
Explore our full lineup of products!
2 May 2022
Corporate
Senator Baldwin visited KUHN's North American Headquarters in Brodhead, Wis., for a tour and to discuss supply chain issues in the manufactu...
18 Jan 2022
Corporate
KUHN wins four 2022 ASABE AE50 awards for innovation!
All our news