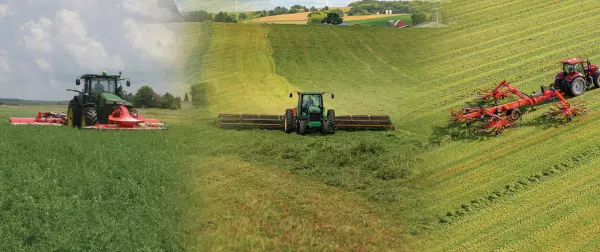 Because Every Minute Counts!
You have a lot of acres to cover and time is of the essence. Check out the KUHN range of hay tools for custom operators and large farms.
2023 Product Offering
Invest in quality equipment for your operation, large or small. See our entire range of agricultural machinery.
MyKUHN Customer Portal
Do you own KUHN equipment? If so, be sure to sign up for MyKUHN and receive a number of benefits from the new online customer portal.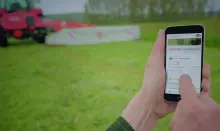 New MyKUHN portal New online customer portal where you can have quick access to operator manuals, spare parts catalogs and expert advice. Subscribe now.
Until June 30, 2023
KUHN Finance
Low APR Financing Available on Select New Crop, Hay & Forage, and Livestock Products!
SAVE NOW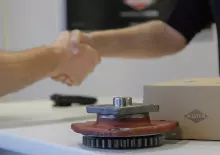 KUHN PARTS Unmatched Service from KUHN to you. With Genuine KUHN Parts, you can be sure that you're investing in quality...
A wide choice of agricultural machinery
Agricultural requirements are constantly changing and the demand for quality products and services continues to increase.
KUHN strives to ensure the availability of the best machines to meet the changing agricultural demands. KUHN is dedicated to serving agriculture with quality products, parts and service.
Joe Miritz Farmer

The merger (MM700) holds the crop close to the pickup. This helps to improve and create a better merged and uniform windrow. We had a custom operator competitor of ours that we hired to help us when we got behind and they ran a competitor model. By using a different competitor machine and it not creating a uniform windrow, we lost 1.5 miles per hour in that windrow.

Read this review

Statz Bros., Inc

"Our operation has benefited from these stationary mixers (KUHN Knight VTC 1120) in efficiency and a consistent mix which has allowed us to produce more milk."

Read this review
All the testimonials
St.Louis, MO
June 27-28
Show/Expo
Info Ag Conference
Union Station
Go to the event website
Baraboo, WI
July 18-20
Show/Expo
Wisconsin Farm Tech Days
Baraboo Steam and Gas Engine Grounds
Go to the event website
Bloomington-Normal, IL
August 3-4
Show/Expo
National Strip-Tillage Conference
9th Annual Conference
Go to the event website
All our events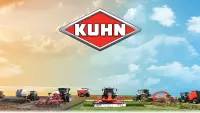 3 Jan 2023
Corporate
Explore our full lineup of products!
2 May 2022
Corporate
Senator Baldwin visited KUHN's North American Headquarters in Brodhead, Wis., for a tour and to discuss supply chain issues in the manufactu...
18 Jan 2022
Corporate
KUHN wins four 2022 ASABE AE50 awards for innovation!
All our news